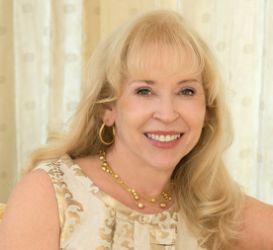 Photo by Marcia Reynolds
About Amelia
New York Times and USA Today bestselling author Amelia Grey read her first romance book when she was thirteen. She's been a devoted reader of love stories ever since.

Amelia has been happily married to her high school sweetheart for over thirty-five years and she lives on the beautiful gulf coast of Northwest Florida.

She is a two-time winner of the prestigious Booksellers Best Award, and she has also won the Aspen Gold, and Golden Quill awards. Writing as Gloria Dale Skinner, she won the coveted Romantic Times Award for Love and Laughter and the Maggie Award. Amelia's books have been published in Europe, Indonesia, Turkey, Russia, and Japan. Several of her books have been featured in Doubleday and Rhapsody Book Clubs.

You can email Amelia at AmeliaGrey@comcast.net.

Follow her on FaceBook at FaceBook.com/AmeliaGreybooks.